Numero 26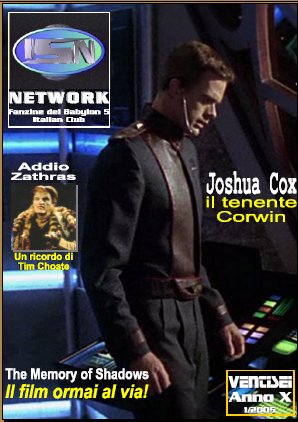 Quinto numero in formato PDF.
Pagg. 41 - copertina ed articoli a colori
Articoli:
"Editoriale" a cura di Massimo Martini; "Stellarcom" notizie dall'universo B5; Cronologia di B5 quarta parte; "; Riassunto e Guida episodio "Point of No Return""; "L'Arco Narrativo in Point of No Return"; "Il soldato sconosciuto" intervista a Joshua Cox; "Il Tenente Corwin" il personaggio; la terza e quarta stagione in DVD; "Servendo l'uno" intervista a Tim Choate recentemente scomparso; "Arretrati"; "Retro di Copertina con vignette".
---
Babylon 5 Home Page